Dust, dirt, hair follicles, debris, dander, and other items may enter through sink pipelines and arrest the free flow of water. When water gets clogged inside the kitchen sink, it will be difficult for you to remove all these items quickly from the drainage lines without the help of the right tools or plumbers. But before hiring reputed plumbing agencies, you can try some of the time-tested methods that are adopted by the homemakers and home cleaners so that you can save maximum money and time.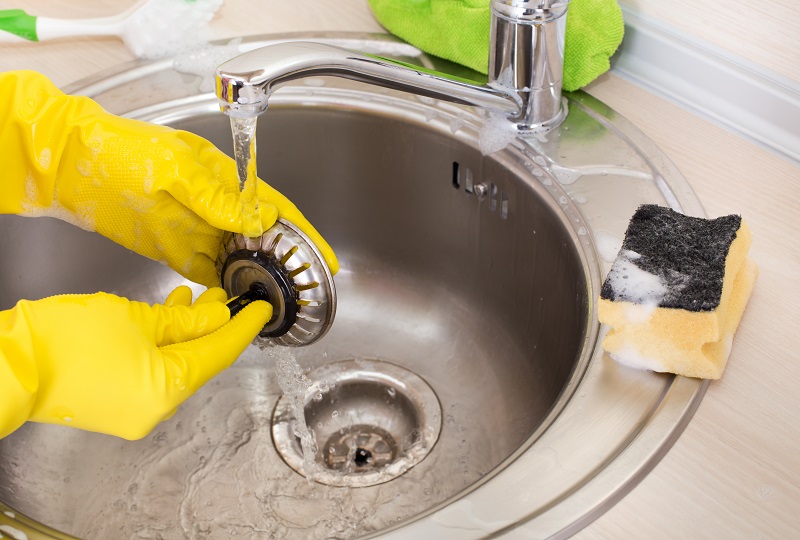 Also read – Responsibilities of a Professional Plumber
Follow these simple drain cleaning methods for removing clogs from The drainage channels:
Pour boiling water, vinegar or baking soda: One of the simplest ways to remove the clog is pouring boiling water or baking soda in the drain. You should apply this drain cleaning method only when your drainage pipes are made of iron or steel and never try it when your pipelines are made of PVC material. You should not pour boiling water directly on the sink since it may face damages. So, you should endeavor to pour the hot water inside the drain channels and observe the result.

If this drain cleaning method does not yield results, you can try using baking soda and vinegar. See that you are not adding or mixing water or other chemicals with the above combination. You just need to take the baking soda and vinegar and pour them directly inside the channel. The moment you pour these chemicals you will start observing the chemical reactions. Don't panic since it is only a normal chemical reaction and after leaving it for thirty to forty minutes you should boil water and pour hot water inside the drainage channel.

Handheld tools and snake devices: You should exercise maximum caution while using hand plunger or drain snake since they may break into pieces and multiply the problems when you exert maximum pressure while performing drain cleaning work. You have to use them diligently and smoothly while removing grease, dust, and dirt. But these time-tested attempts may work positively. It should be noted that there are varieties of plungers like full-length, cup-shaped and flanged. It is always better to use a cup-shaped plunger since it can remove clogs from the drains easily.

Unbox drain cleaner powder or spray: If you have not used branded and quality drain cleaning powder in the past you can try this method since you can expect a good result. It is found that drainage powders can easily drive away thick dust, grease and dust immediately paving way for free water flow. The market is now flooding with biological as well as enzymatic drain cleaners. You can buy these types of organic cleaners for flushing away dust and dirt from your bathroom drainage channels.

Use branded gas-powered drain cleaning machines: Never use non-branded or low-quality gas or water-powered drain cleaning ingredients since it may breakdown or face technical faults during usage. Buy branded gas or water-powered drain cleaning machines for day to day drainage cleaning tasks. You can use these machines on the kitchen sink, washbasin, flushes and water tube regularly and unclog the waste immediately.

Wrap the heating pad around the pipe and use hot water: This is one of the simplest drainage cleaning methods which can be performed when water gets stagnated on the sink or washbasin. You have to wrap the heating pad around the clogged pipe and turn on the pad for a few minutes. After a point of time, switch off the pad and pour hot water on the drainage channel and observe the changes.
Conclusion
If you still face drainage blocks even after applying all the above methods, then you should think of hiring experienced plumbers who charge nominal amount for all types of clogging services. Never feel dejected when your drainage channels face blockages since there are various ways to remove such arrests. Try the best methods that suit your requirements.
Tags: drain cleaning